🎭 Tahoka High School One-Act Play presents "Sending Down the Sparrows by Laura Lundgren-Smith" on Monday, March 6th at 6:00PM in the TISD Auditorium. The performance will be open to the community. Please join us for an entertaining evening as our students prepare for UIL competition on Tuesday, March 7th! 🎭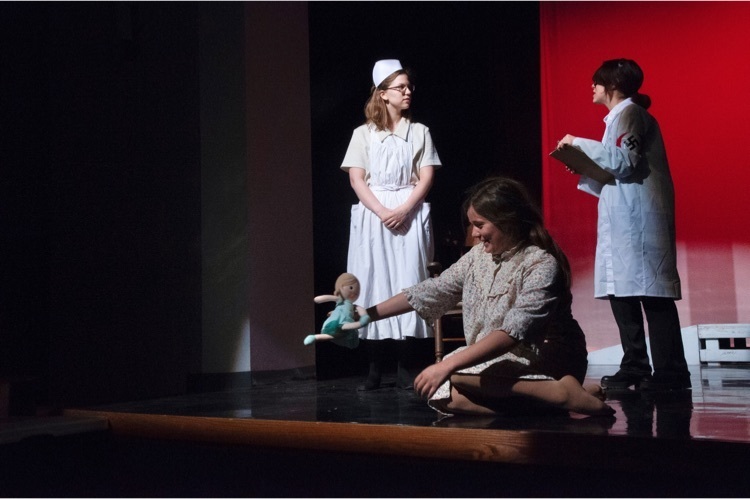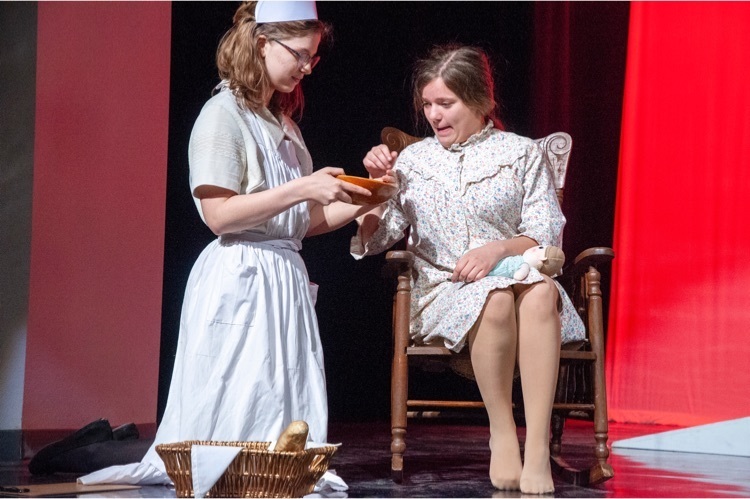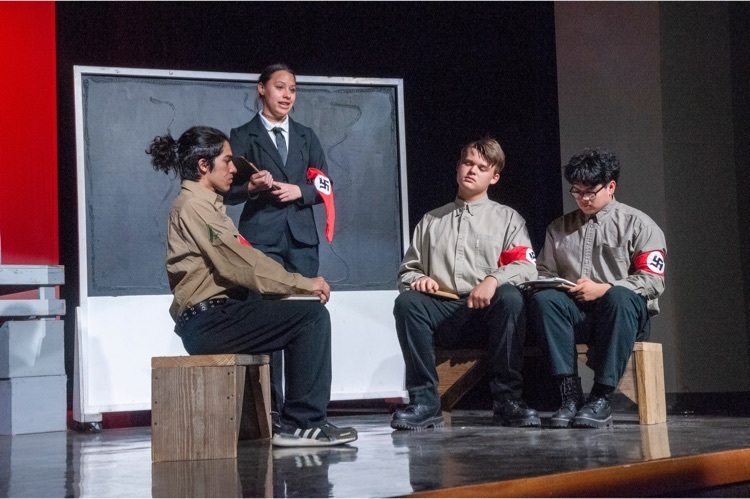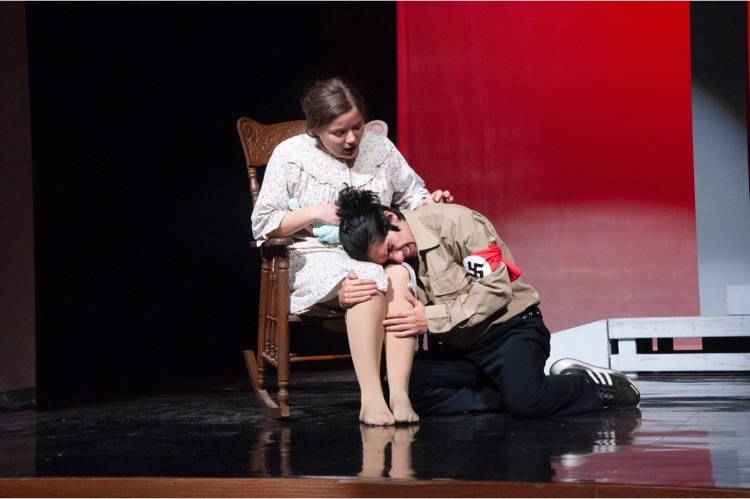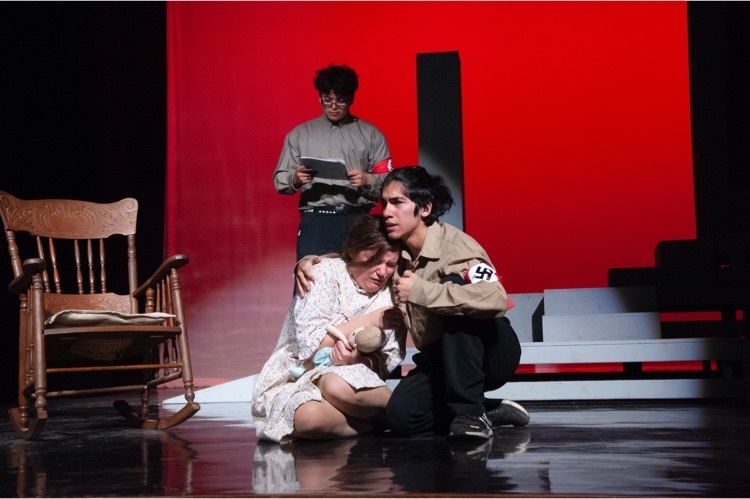 TMS & THS Acuff Relays Schedule for March 2nd & 3rd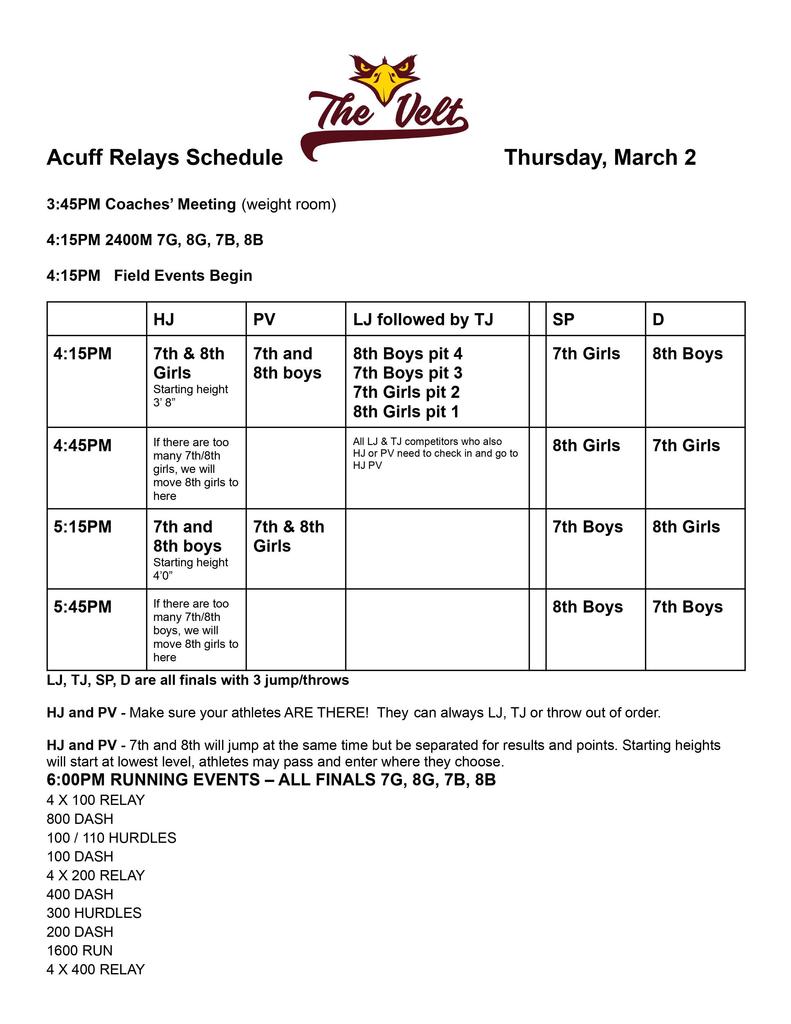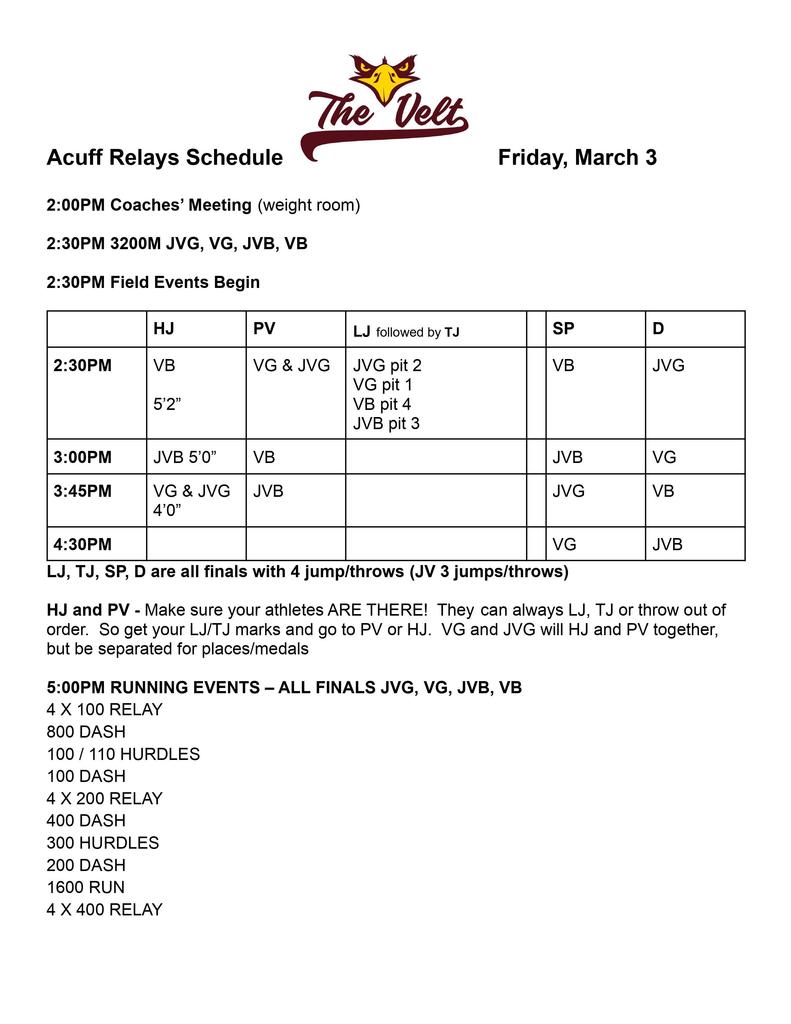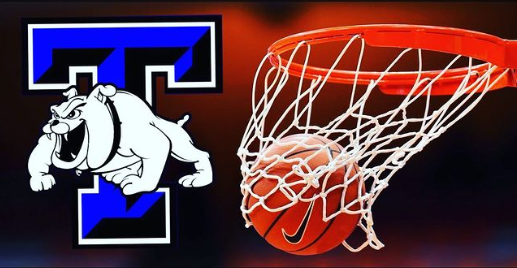 Hello, Parents & Students! In an abundance of caution due to possible hazardous travel conditions, school will start at 10:00 AM tomorrow, Wednesday, January 25th. Buses will run on pavement ONLY. Allow plenty of time to get to your destination and to school safely. We thank you for your understanding in this matter! Hope you have a warm and safe evening! 💙❄️🚌🐾❕

UPDATED TIME for Senior Night ⏰❕ Band Seniors will be recognized at 6:15 with Volleyball Seniors and Football Seniors immediately following! We are so excited to recognize our Seniors! 💙🎓🐾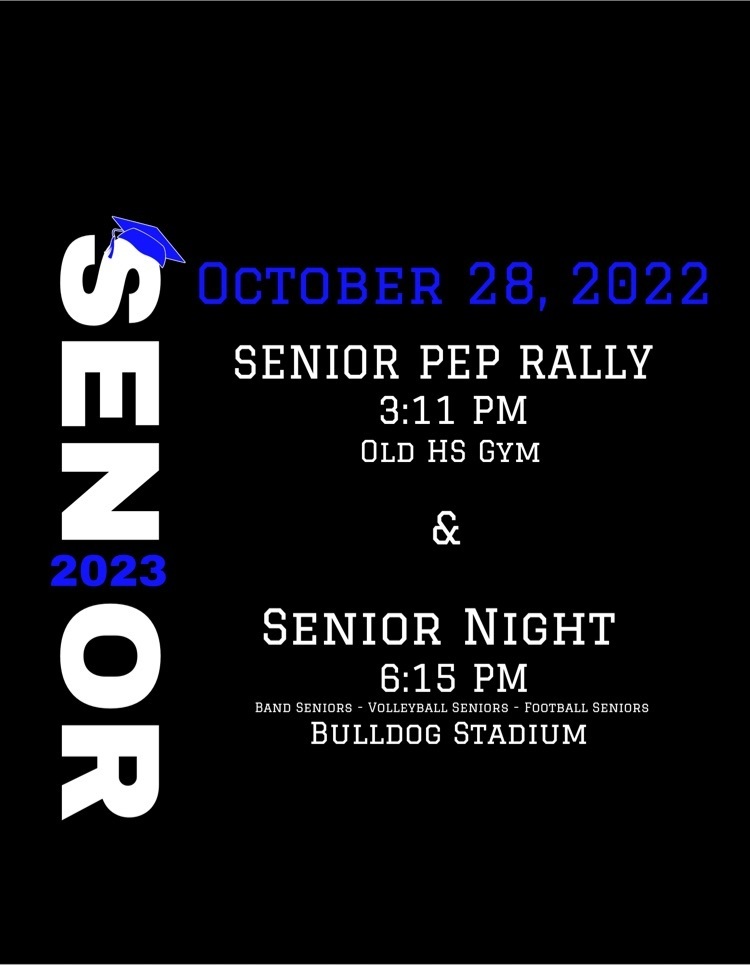 Hey, Seniors & Senior Parents! 👋🏼 This Friday, October 28th, will be a day to remember for Seniors & their parents as we start by recognizing the Class of 2023 during the Pep Rally! The pep rally will begin promptly at 3:11PM in the old HS gymnasium! Senior night recognition at the football game will begin at 6:30PM! We are so excited and ready to recognize the Class of 2023! 🎓💙🐾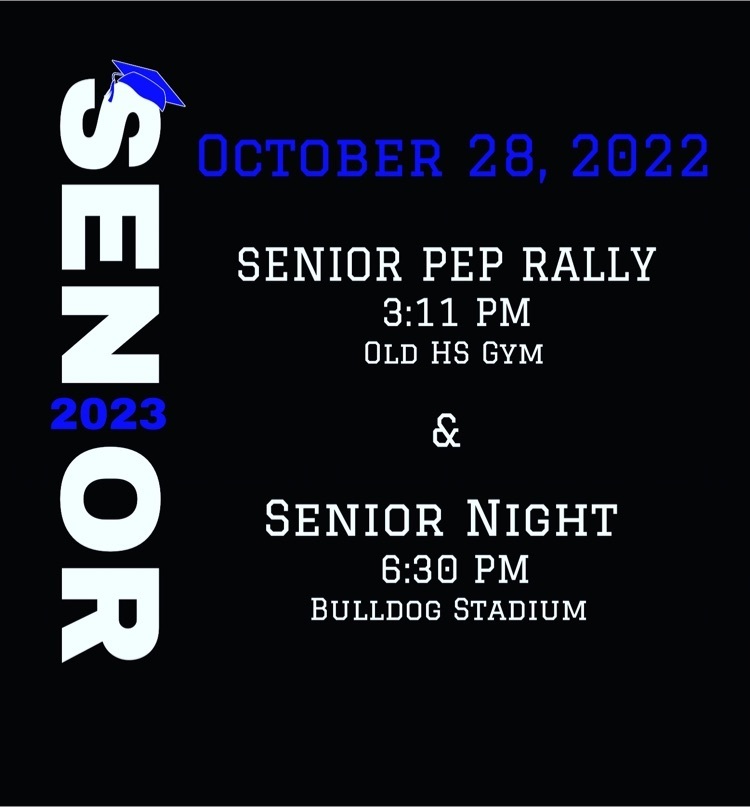 Red Ribbon Week is Oct 24-28.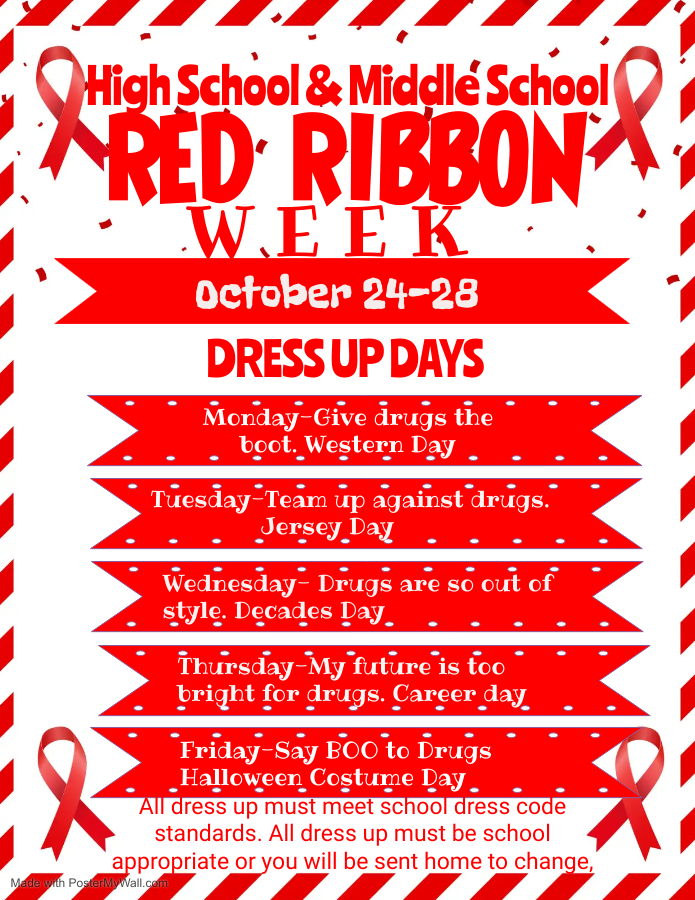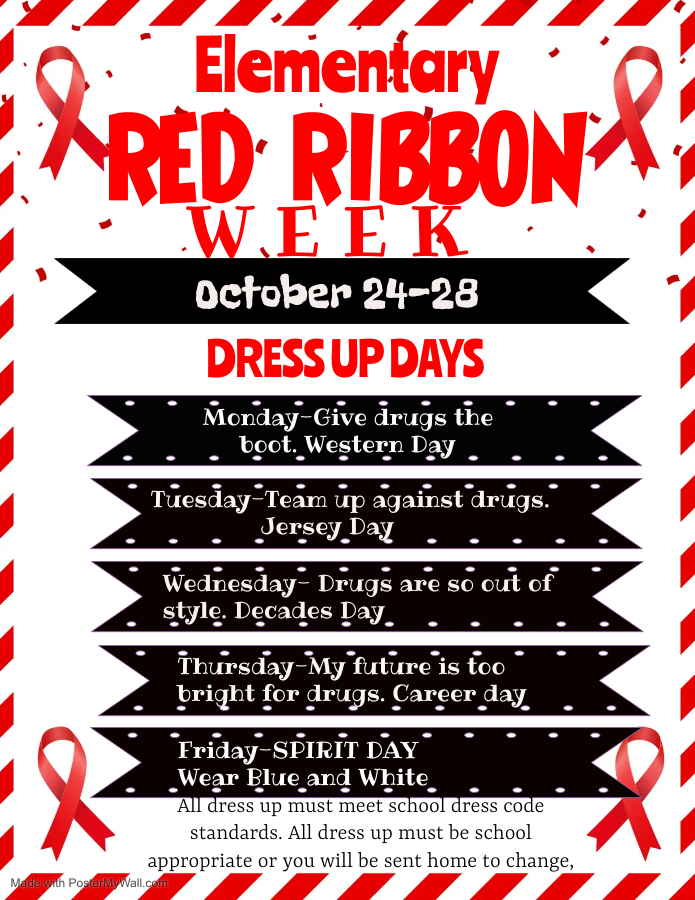 Good Morning Parents, Seniors & Juniors! Herff Jones will be here tomorrow to place orders for Senior rings, caps, gowns & all things Class of 2023! Parents are encouraged to attend! Listed below are the designated times that orders can/will be placed! 🎓 👨🏽‍🎓 👩🏼‍🎓 👨🏻‍🎓 👩🏻‍🎓 💙 🐾 Seniors/Juniors with the Last Name Initial….. A - G: 10:00AM - 10:30AM H - R: 10:30AM - 11:00AM S - Z: 11:00AM - 11:30AM Last call for ALL: 11:30AM - 12:30PM If you have any questions, please feel free to call the school!
BOOK FAIR Mon & Tues are Preview days, Wed- Friday are shopping days, Thursday night is Family Night from 5:00pm- 6:30 pm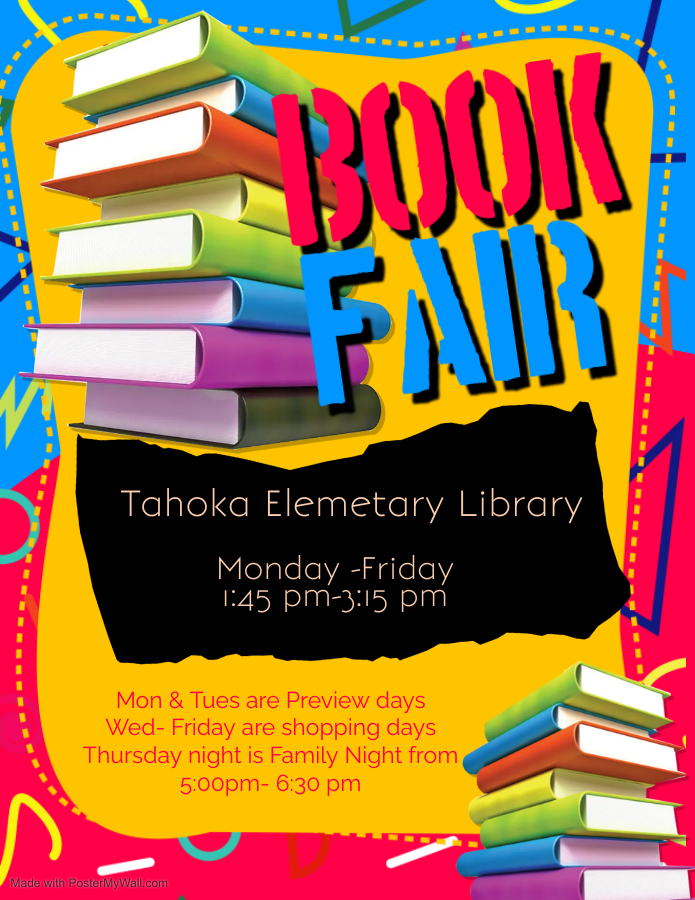 Good morning, THS Parents & Students 👋🏼 Please join us for Open House tomorrow, Thursday, August 11 starting at 5:30 on the High School campus! Meet the Bulldogs will follow at 6:30 at the NEW gymnasium! 💙🐾

Good Afternoon, Parents! - Important Registration Information - Deadline to Register is Thursday, August 10th! If you do not have a computer/internet access, please see Mrs. Tomlinson at the MS campus.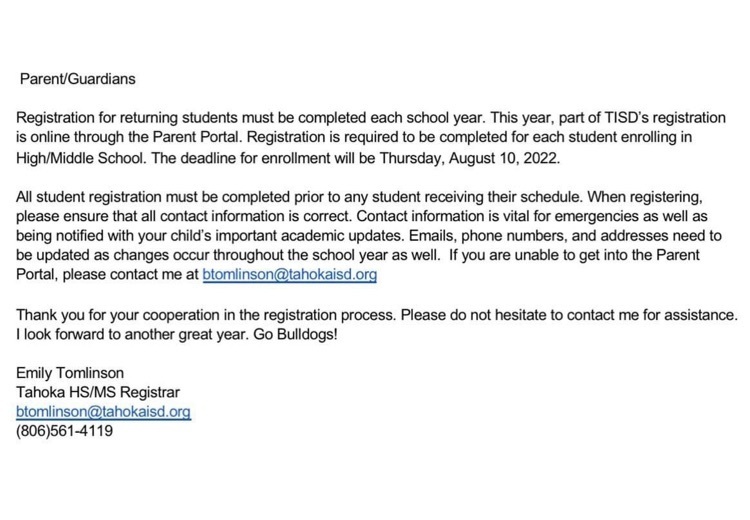 🐾🏈 2022 BULLDOG FOOTBALL 🏈 🐾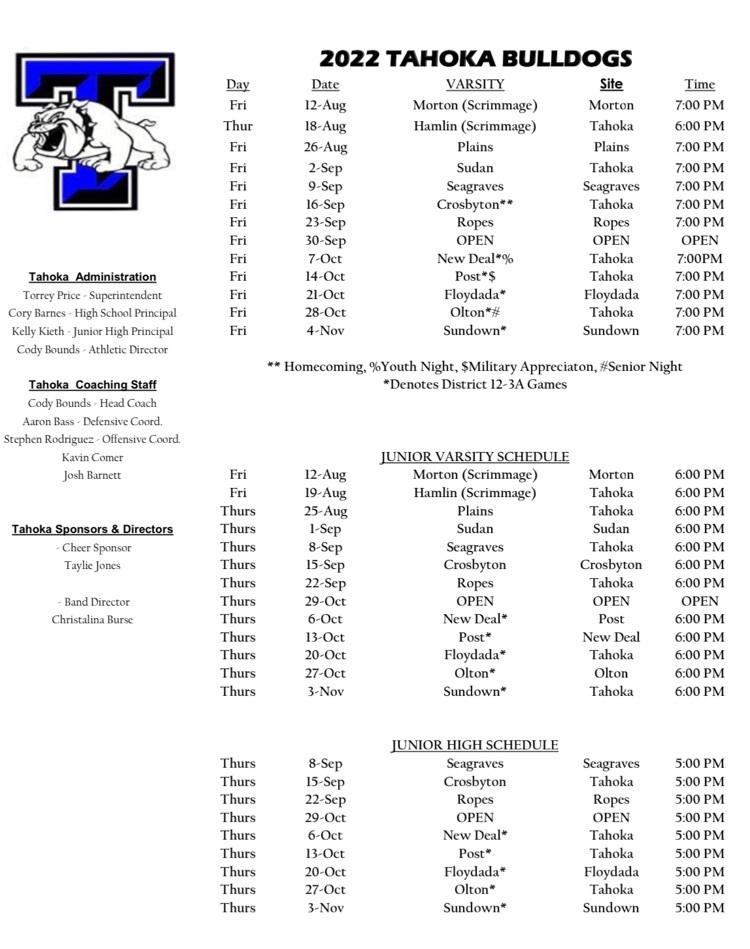 🎓Class of 2022 Parents & Students 🎓 The Class of 2022 Graduation slideshow can be found at the following link to our website:
https://www.tahokaisd.org/article/755563
***Parents, if you turned in photos for the slideshow, please make sure to have your graduate stop by and pick up your photos in the front office!***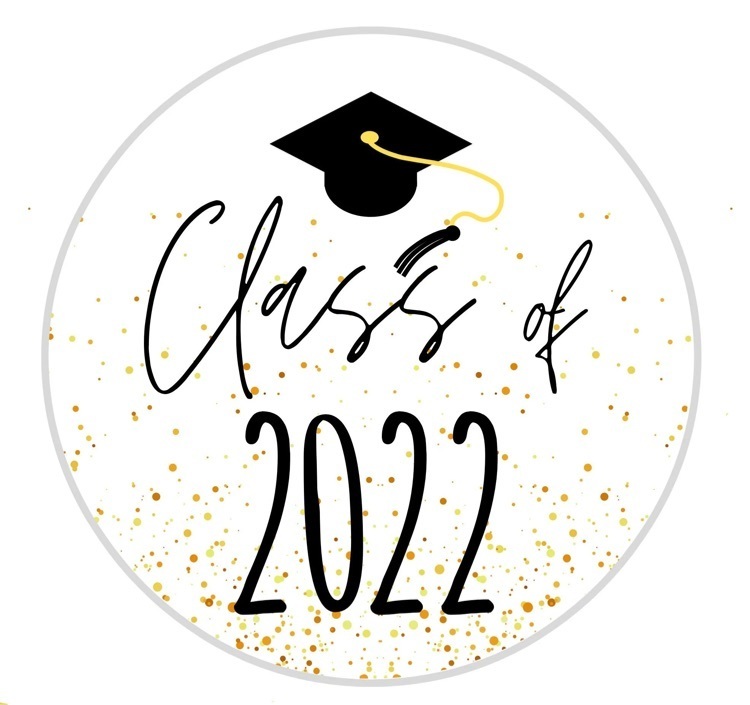 👋🏼 Hey SENIOR Parents and SENIORS 👋🏼 The Senior/Kindergarten walk will be Monday, May 23rd at 10:00AM! We hope to see you there for their last walk through the halls of TISD! 🎓💙🐾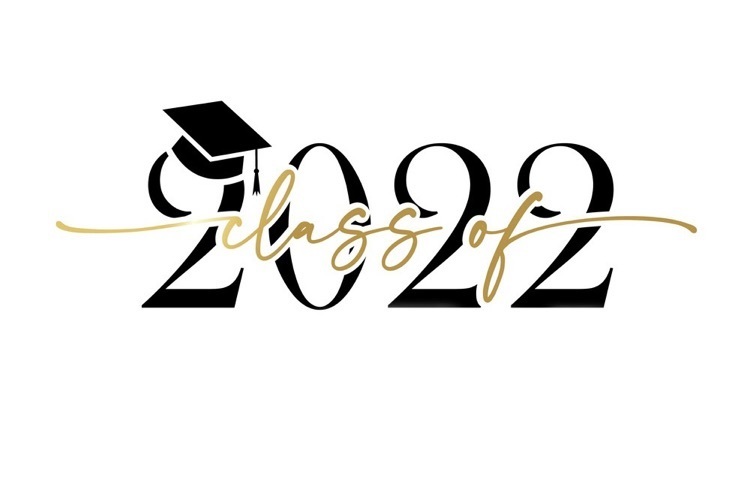 ❕REMINDER❕ Tomorrow, Friday, May 13th, students will be dismissed at 12:00PM! We hope you all have a great weekend! 💙

Good morning parents! This message is to inform you of this morning 830 volleyball meeting has been canceled. We apologize for any inconvenience. Have a great day

Tomorrow, Friday, April 15th and Monday, April 18th are student and staff holidays. There will be NO SCHOOL. We hope you have an enjoyable long weekend and a Happy Easter.

👋🏼 Hey Parents & Students! 👋🏼 Just wanted to remind you all that there will be NO SCHOOL Friday, April 15th and Monday, April 18th! We hope you all are safe and enjoy your long weekend! Have a great evening! 💙🐾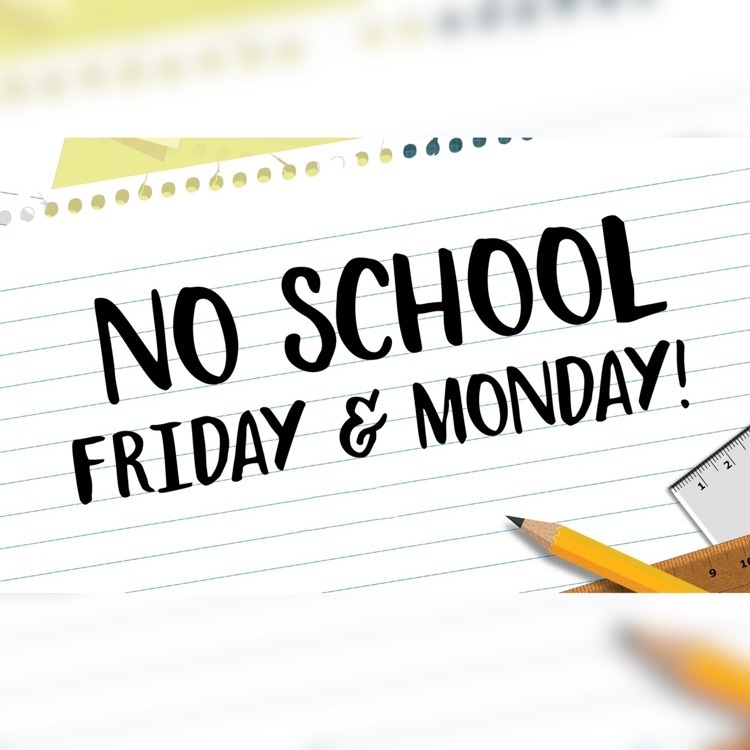 🏆 DISTRICT CHAMPS 🏆 🐾💙 CONGRATULATIONS to our Lady Bulldogs who are coming home as the district champs in track today! You all make THS so proud! 💙🐾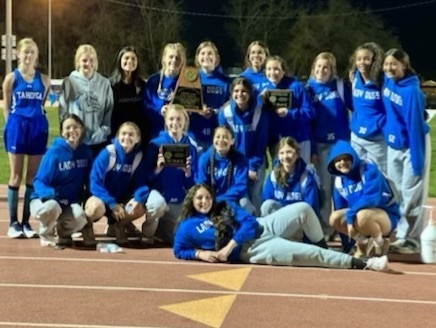 Reflecting on The Outsiders with sidewalk chalk and rhetorical analysis.